DUMMY'S GUIDE TO INTERNET
"INTERNET IS A NETWORK OF NETWORKS", SAYS THE SCHOOL BOOK TO THE INNOCENT MINDS OF FIFTH GRADERS, IT FORGETS TO TELL THEM ABOUT THE CHAOS AND MANIA THAT HOUSES THIS WEB. A MORE ACCURATE DEFINITION WILL BE "INTERNET IS A SOCIALLY ANXIOUS 16-YEAR-OLD BOY, WITH NO "PRIVACY" FROM AUTHORITATIVE PARENTS AND CUNNING, GREEDY FRIENDS".
MOST PEOPLE ONLY SEE THE TIP OF THE ICEBERG WHILE STRAINING THEIR EYES ON GOOGLE SEARCH RESULTS, GORGING ON ENDLESS YOUTUBE, FACEBOOK OR TWITTER FEEDS OR NOURISHING THE MAGNANIMOUS E-COMMERCE MARKET. IT IS ONLY WHEN YOU PEEK BELOW THIS SURFACE THAT YOU DISCOVER THE TERMS LIKE IP ADDRESSES, WEB SERVERS, ENCRYPTION, ETC OR NON-TECHNICAL TERMS LIKE ANONYMOUS CHATROOMS (EQUALLY HARMFUL FOR PEOPLE SHIELDED FROM THEM AS MERCURY IN THE HANDS OF A CHILD).
NAIVELY AND VERY MUCH UNLOGICALLY INTERNET CAN BE DIVIDED INTO THREE BROAD CATEGORIES-
COMMON EVERY-DAY INTERNET –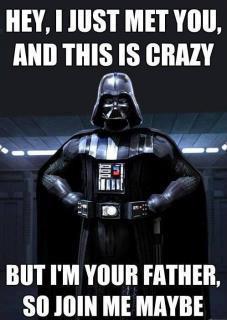 IT HAS THE USEFUL STUFF FOR PEOPLE IN NEED OF SUCH AND NON-USEFUL STUFF FOR OTHERS OF US WHO WILL WORK FOR THE FORMER TYPE OF PEOPLE. THE MAINSTREAM SOCIAL MEDIA, WEBSITES, AND ENTERTAINMENT. MOST OF US WILL NEVER PENETRATE THIS THICK COVER HIDING MOST OF THE VOLUME.
TECHNICAL INTERNET-

THIS STUFF IS SO BORING.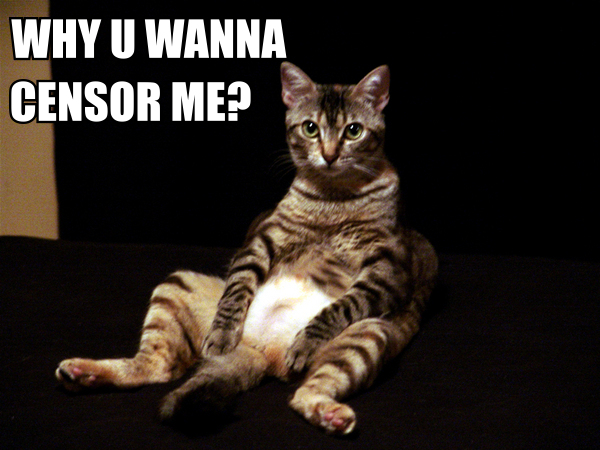 WEIRD, SCARY, KIND OF STRESS INCLUDING INTERNET-
THIS PART IS WHERE ALL THE COOL PEOPLE GATHER. BY COOL PEOPLE I MEAN PEOPLE YOU DO WANT TO BE ASSOCIATED WITH. THESE PEOPLE PRODUCE THE MOST TRAUMATIC EXPERIENCES ON LED SCREENS. ALL IN ALL, BE A GOOD PERSON AND DONT TRY TO COPY AND PASTE THE SECTION HEADING ON GOOGLE SEARCH.
YES, THE CRITERIA FOR THE ABOVE CATEGORISATION IS NOT INTACT BUT IT IS THE MOST USEFUL IN CURRENT DISCUSSION.
THIS IS A BRIEF OVERVIEW (MORE OF AN INTRODUCTION) TO THE INTERNET. I MAY WRITE MORE IF I AM ASKED TO (WHICH I VERY MUCH DOUBT)
This was a rant on the internet by my friend( I don't like him), I asked him to write about something and he did this. Sometimes I doubt myself, but still, I am perfect like my Instagram caption, sometimes I feel inferior, but I managed to put up a cool story to somehow still make it. I wake up daily so that I can see how many likes, I got in my last picture. Then the main thing is to compare how much my friends got. You don't know the feeling of 1000 followers, it's great.
Once someone asked me, "What you want to be?" That's a lame question, I know but still, I replied," SOCIAL INFLUENCER ". The easiest thing to do, nowadays. So, follow me on Instagram and jerk off to me every night, when you losers don't have anything to do. I will keep you engaged with my ass pictures, flaunting it like a sweet plum apple. ( I am not able to come up with other analogy, right now).
The number one rule to look intelligent is obviously the Instagram bio. Always use the words like "perfectly flawed", It doesn't matter whether you know or not, that's an oxymoron but still. Always mention your birthday in the bio, with something creative like "Blow candles on 30th Feb" or "Cake murder on 32nd December", It doesn't matter whether you know the difference between Instagram and Facebook, as Facebook sent notifications to your friends on your birthday, Instagram does not. But who cares. You can also mention your previous school and the college you are presently in like "DSB to GEU" that's really fuckin important, how would your followers know, you got passed, with your negligible efforts and some shitty college also wants you, in your mind, you already knew why they want you ($$$$$$) but still believe in yourself that you are better than others and you are not a piece of shit, that's the power of yours.
The most important thing if you want more followers, use TIK-TOK. Now, I must go, I have to post a snap in order to maintain my streak. Before going let me share a few heavenly words for you all:
"my thoughts remain nebulous"