Is PC and Console Gaming is at its end ?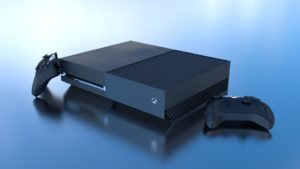 If you are a real hardcore gamer or a hobbyist, who plays a game or so, to chill after a boring, tiring day. Then for you, the world's going to change.
The real problems most of the gamers face is the hardware compatibility of games with their system. As the gaming industry is changing rapidly, with most of the AAA titles like Shadow of the Tomb Raider, Red Dead Redemption etc. which consumes a hell lot of hardware resources. The demand for more hardware consumption is not a problem but the price is, The price of a completely New System will definitely affect your pocket and if talking about Consoles, They can be a good choice for a moment but they face a problem of backward compatibility. If you don't understand what I am talking about, don't worry, I will explain it to you. Basically, the problem with consoles is that they are not able to play old games. For Example – PS4 cannot play older titles of PS3, PS2 or any other, which is a major drawback for the gamer.
So, when the problem is a major one. Then how can we solve it ? then comes the Google to the rescue.
Google has just launched its Stadia platform. Stadia is a cloud gaming service developed by Google which according to Google can stream games in 4K resolution at 60 FPS with support for high-dynamic range, to players.
Wait what ? You just said a gaming platform which can stream games, Is it just like other Broadcasting software which stream gameplay on Youtube and Twitch.
No, My friend, You are wrong with it. This platform does stream games but the fundamental concept is different. Earlier, we download a game in our harddisk and play it, if it was compatible with our system, it will run otherwise not. But Stadia will stream the game to your device, but the game will actually not get stored in your harddisk. Confused ? I will explain it to you. Earlier, the game didn't run if it does not met the expected hardware but now the problem with hardware is solved with Google's Stadia Platform. So, basically the concept is, the game will get stored in a high – speed cloud server and the user just have to mirror the game in his system with Google Stadia by just signing in, gets his controller in his hand and just starts playing without any difficulty.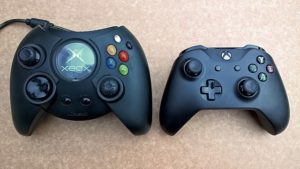 You can access Stadia using Chrome Web Browser. The service also gives Youtube Integration with " State Share" feature which allows you to stream the game live to Youtube with just one click. Awesome right ?
You can play it with any HID Class USB controller. Although there is also an USB controller of Google Stadia also which can be used as a Universal remote to various services in just one click.
Now let's talk about the Hardware that Stadia platform use. Initially at launch, Stadia cloud Hardware will use custom Intel X86 processor clocked at 2.7 Ghz, with AVX2 and 9.5 Mb of L2 + L3 cache. The GPU used will be AMD GPU with HBM2 memory, 56 compute units, and 10.7 TetraFLOPS. The Service will also has a SSD support of 484 Gb of bandwidth and 16 Gb of RAM. The Kernel is based on LINUX and Vulcan is their graphics API.
The Service was announced by Google in October 2018 and soon after, opened invitation to beta testers with access to Assassin's Creed Odyssey. Those player who have a minimum Internet speed can access Stadia with the Chrome browser. Stadia was formally announced during Google's keynote address at the 2019 Game Developers Conference in March 2019.
Stadia will not make their own games, It will use third party titles to run.
Three games are planned to launch on Stadia. Assassin's Creed Odyssey which was also used in Project Stream Test in October 2018 in 1080p

resolution an other one is The DOOM Eternal which would be launched in 4K resolution 60 FPS with HDR Support. The third game which is being developed by Q-Games is still unannounced.
So, This is Stadia for you. A cloud gaming technology that could be the boon to gamers and a revolution in technology. On the other hand, It could be the end of gaming consoles like Sony's Playstation and Microsoft's X-Box. Well, Let's see what's lying there in future. Now, If you are a true gamer, This is a place for you, interested in something else in technology, then stay tuned with us.