Top 10 Games in 2019 that you should must play
Well, who don't like video games. Over the years, The Video Gaming Industry is growing rapidly. It has changed from using heavy engine, realistic gameplay and unbelievable mechanism. So, here's my list of best games of 2019 (2018-19) or the upcoming best games for 2019. So, Stay tuned and feel free to let me know what's your top 10 list.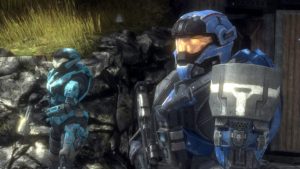 The Game is the next chapter in the legendary series, In this The Master chief will return. It is developed by 343 industries and was created in Slipspare Engine. The game graphics are good with playable gameplay as seen in the trailer. The FPS shooter in alien land always gives us chill down our spine. Halo Infinite was revealed at the Xbox E3 2018.
Publisher: Xbox Game Studious
Developer: 343 Industries
Platform: Xbox one and Microsoft Windows 10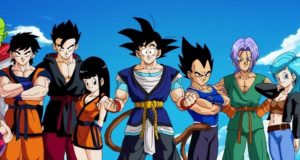 Do you like the 1 V 1 fighting Game ? Well, In 2019, Jump Force is a crossover fighting game which is developed by Bandai Namco Entertainment which features characters from Various Manga Series.
The Gameplay gives you 1 V 1 fighting scenario where players can controls a team of three characters from various Manga series featured in the Weekly Shown Jump Magazine like Son Goku, Dai, Koro – Sensei etc. The game was released on February 15, 2019 for Microsoft Windows, Playstation 4 and X box one.
Developer:

Spike Chunsoft
Publisher : Bandai Namco Entertainment
Mode:

Single Player/ Multiplayer
Watch Trailer:
Mortal Kombat 11 is a fighting Video game which was developed by Warner Bros.
Interactive
Entertainment. It is a sequel of 2015 Mortal Kombat X and it is based and developed in the infamous Unreal Engine 3.
The Gameplay is Jaw dropping, more brutal than previous release, The bone crushing, Fatal Blows, Lethal attacks and the mechanism of every character is good. If you are in 1 V 1 hardcore fighting games, this is a masterpiece for you. The Game will released on 23 April, 2019 in North America and Europe for Microsoft windows, Nintendo Switch, Playstaion 4, X- box one.
Publisher:

Warner Bros Interactive Entertainment
Mode: Single player, Multiplayer
Watch Trailer: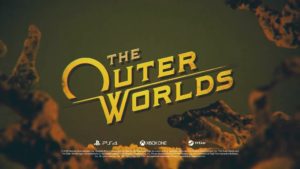 This is a upcoming role playing video games which give us first person perspective feature. It is developed by Obsidian Entertainment
and published by Private Division for Playstation 4, X- Box one and Microsoft Windows.
Publisher:

Private Division
Watch Trailer: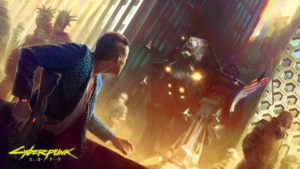 It is also an role playing game which is to be released in 2019. It is developed by CD Projekt, which is releasing for Microsoft Windows, Playstaion 4 and X-box one. It is an open world game located in California in 2077 where you can see many technological advancements
and the characters and their lives is wholly customizable.
Watch Trailer:
5. Tom Clancy Division two
Well Tom Clancy deserve to be in this list. Tom Clancy's The Division 2 is an online action role-playing video game developed by Massive Entertainment and published by Ubisoft,
which is sequel of Tom Clancy's The Division (2016). The Game is based on Washington DC after some months after the Civil War. The Game was released on March 15, 2019 for Microsoft Windows, Playstation 4 and X-box one.
Genre:

Action role-playing, Third Person Shooter
Watch Trailer: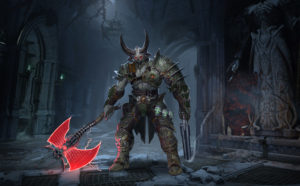 Doom is back with its famous Doom series, Doom Eternal is the sequel of Doom(2016). Doom is a First person shooter alien invasion game developed by Id Software and published by Bethesda Softworks. Once again we become the Doom Slayer to battle the demonic forces of Hell using Firearm such as Combat Shotgun, Super Shotgun, Heavy Cannon, Plasma Rifle etc. The Game is set to released in 2019 for Microsoft Windows, Nintendo Switch, Playstation 4, X-box one and Yes, On new buddy Google Stadia.
Publisher:

Bethesda Softworks
Genre:

First person shooter
Mode:

Single-Player, Multiplayer
Watch Trailer: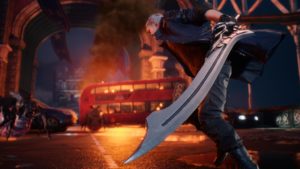 The Legendary franchise of DMC is returning in 2019 with Dante ofcourse with its 5
th
sequel in the series. Devil May Cry 5 is an action adventure videogame developed and published by Capcom. The Devil Hunter Dante is back with Nero and
a new character "V" to stop the demon Urizon. The Game was released on March 8, 2019 for Microsoft Windows, Playstation 4 and X-box one.
Genre: Action adventure, hack and slash
Mode:

Single player, Multiplayer
Watch Trailer: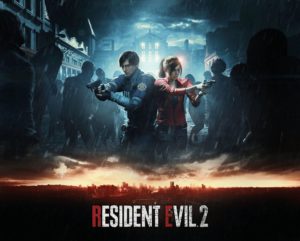 Well, this game is a must in this list. The one and only Resident Evil. Resident Evil 2 is a survival horrorgame which is basically a remake of 1998 game Resident Evil 2. It is developed and Published by Capcom. The two main protagonist Leon S. Kennedy, who is a police officer and a college student, Claire Redfield attempt to escape from Raccoon City during a Zombie Apocalypse. The Game has 2 stories both of Leon and Claire. There is a cameo of Ada in many situations but this Legendary game always makes up to the top of my list maybe I love zombies and being a part of it too.
Watch Trailer: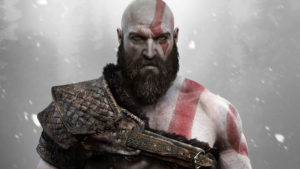 The King of this list or maybe any list, We all know this, Kratos is something unforgettable. You can forget your girlfriend for once but you can't forget the God of War Kratos. God of war is an action Adventure video game developed by Santa Monica Studio and published by Sony Interactive Entertainment. Sequel of 2010, God of War 3. This part is something awful never seen before. Switching from Greek to Norse Mythology. Kratos adventure with his son Atreus to a hill top as her Wife's last wish. The game graphics is something never seen before. The Mechanics are superb and Kratos is worth watching. The Fan moment came when Kratos again ignite his legendary Blades of Chaos. The game shows the massive adventure of our beloved Spartan and his son and how they deal with it. This game deserves to be on top for sure. It was released on April 20, 2018 for PS4. Yes, This game is Playstation Exclusive and that's something sad about it.
Publisher:

Sony Interactive Entertainment