TOP 10 WEB SERIES YOU SHOULD WATCH DURING LOCKDOWN
Corona! Corona! Corona!
It is the only word that is uttered by each and every person in this whole world. Due to this pandemic the world is suffering a lot. The population is decreasing day by day. The most affected country is America. Despite of researches no one is able to find the vaccine to cure this. The best way to protect yourself from this virus is to stay home with your family. As we are going through the lockdown from 22 march it is very difficult to get yourself engaged during this tough time. So according to me the best way is to watch web series with your family. Now the main problem arises is the high cost of subscription. You can take according to your needs there are plans starting from Rs200 to Rs 1000.So now I am mentioning some of the series which according to me all should watch during lockdown. You can watch some of them with your family some alone.
1.
MONEY HEIST
It is a Spanish heist crime drama television series created by ALEX PINA. The series traces two long-prepared heists led by the professor one on the royal mint of Spain and other on the bank of Spain.
It is an 18+ series. Eight thieves take hostages and lock themselves in the Spain as a criminal mastermind manipulates the police to carry out the plan. Their way of recuing themselves is outstanding. They are a step ahead of the police. It is a Netflix original series.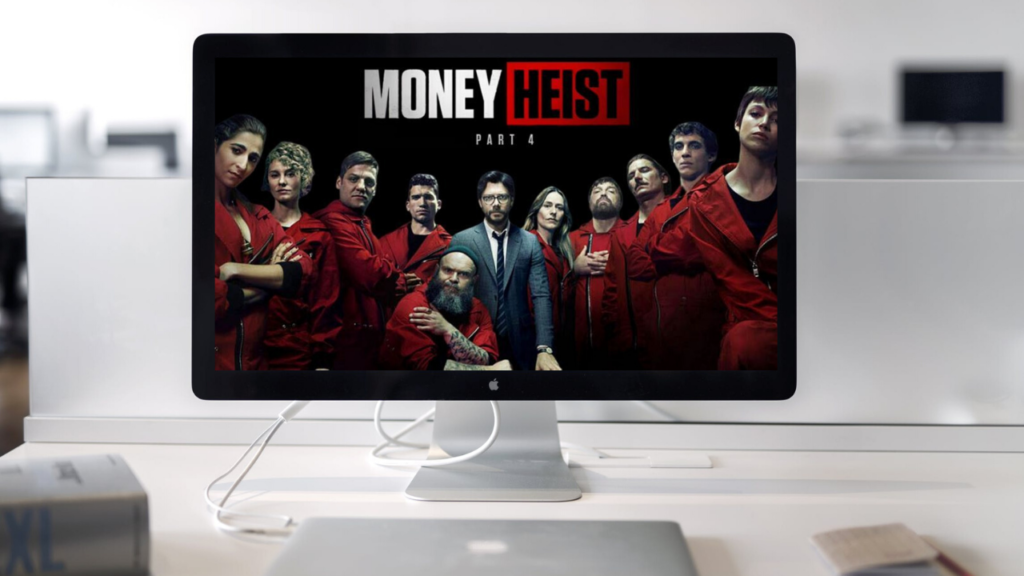 PLOT:
A criminal mastermind who goes by "THE PROFESSOR" has a plan to pull off the biggest heist in recorded history-to print billions of Euros in the ROYAL MINT OF SPAIN. To help him carry out the ambitious plan, he recruits eight people with certain abilities and who have nothing to lose; the group of thieves takes hostages to aid in their negotiations the authorities, who strategize to come up with a way to capture the professor, as more time goes the robbers prepare for a showdown with the police.
Its main cast is: ALVARO MORTE, URSULA CORBERO, ITZIAR ITUNO, and many more
It has 4 parts each having episodes.
REVIEWS:
According to IMDb rating it is given 8.4 out of 10.I would give it 5 out 0f 5. People loved it a lot.
2.

SEX EDUCATION

It is a British comedy drama web series created by Laurie Nunn. Starring ASA BUTTERFIELD and GILLIAN ANDERSON as a teenager. It is full of sex comedy. It is also a Netflix original series. IT is 18+ series. It has 2 seasons each having 10 episodes. It has focused mainly on the sex problems that are faced by teenagers of his age.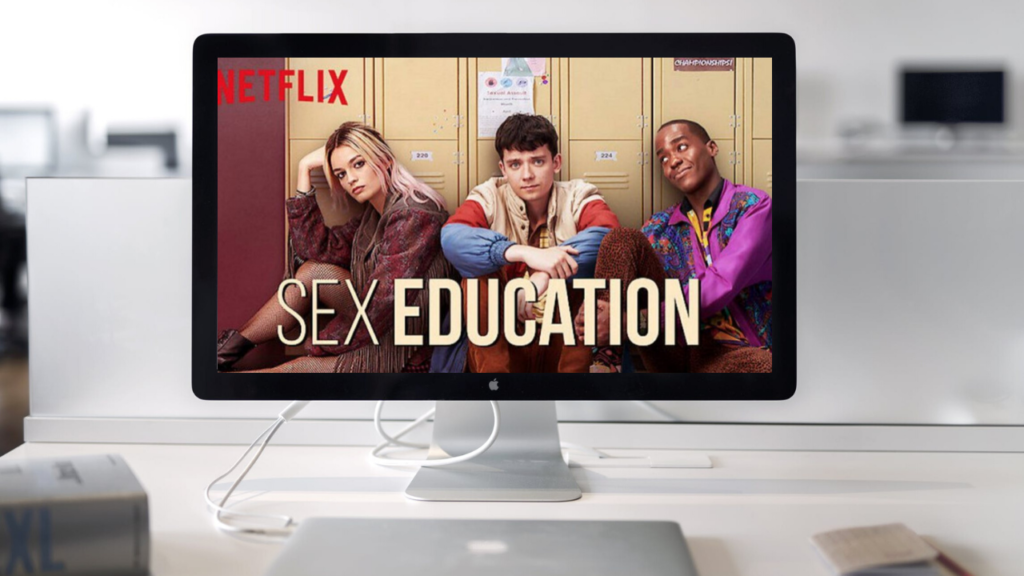 PLOT:
It is the story of a boy named OTIS who himself is a virgin but gives sex advices to his mates, all thanks to his mother who is a sex therapist. And his friend MAEVE, a girl who someone managed to get both ends meet.
Later the boy used his hidden talent to earn some money. He became a good adviser used his talent to improve his status at school, so he teams up with Maeve and set up an underground sex clinic.
REVIEWS:
According to IMDb rating it is given 8.3 out of 10.I would give it 4 out 5.
3.

FOUR MORE SHOTS PLEASE
It is a web series based on four girls who are best friends. It is on Amazon prime. It is directed by anu Menon and nupur Asthana. It telecast the story of four friends and the way they enjoy their living. They proved the meaning of true friendship is 18+ and has 2 seasons. They together ruled the world as per their instructions.
PLOT:
The story revolves around the girls named ANJANA (a lawyer and a single mom), DAMINI (a writer), SIDDHI (daughter of a rich dad) and UMANG (a gym trainer). Despite of many problems they have made themselves a successful woman. Every evening they all used to gather at the TRUCK BAR. It is the place where these girls met and became friend. They all share their problems and helped each other to get rid of it.
Its IMDb rating is 4.5. Hope you like it.
4. YEH MERI FAMILY
It is an Indian comedy drama in which the story of an Indian family is described. It takes us to our childhood when we have on fear only fun. Playing and playing is only thing a child knows. It tells us that our childhood is the best time so we all should enjoy it because it never comes back again. It is directed MyeshaQAMAR. It is 10+ so everyone should watch it with family because family time is also important. It is on Netflix has only 1 season with 7 episodes.
PLOT:
The story of a boy named marshal and his mother poorva and their fights. In the summer vacation middle child Harshu balances school, family, friendship and other challenges of growing up. The best part of this is that all its episodes are named after the games that we all played in our childhood. His mother taught him the value of life and importance of family. His friend use to misguide him by giving bad ideas but his mother handles him wisely.
REVIEWS:
Its IMDb rating is 9.2 and I would give it 4.5 out of 5.
I think it is the best to watch with your family and release some of your stress.
5.
NEVER HAVE I EVER
It is an American drama on Netflix. It is new had come this year only. It is created by KINDY KAILING AND LANG FISHER. It is the story of an Indian Tamilian girl and her dream to become popular. After a traumatic year an Indian American teen just wants to spruce up her social status but friends and family won't make it easy for her.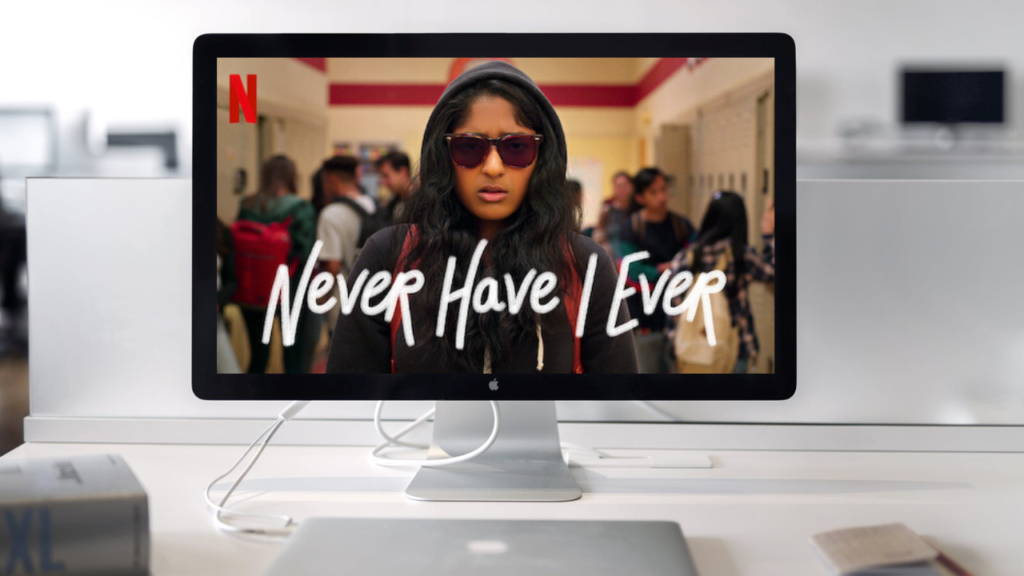 PLOT:
It is story on a girl named devi Vishwakarma who lived in America with her family. She faced many ups and down in her life. She only wants to get popular among people. She wanted to have boyfriend and have sex.she has her two friends with whom she roams and had fun. She is brilliant in her studies.
Its IMDb rating is 8.1and I would give 4 out of 5.
6.

THE TEST CASE
It is a 2017 Hindi web series on alt Balaji.It is directed by Vinaywakil and Nageshkukunoor. No age bar anyone can watch this. It is starring Nimrat Kaur. It is basically a spirit for all women that a woman can do anything. Women's are not less than Men. All we need is determination and hard work. It has 1 season only and has 10 episodes.
PLOT:
It is the story of women SHIKHA SHARMA who had a dream to become a COMMANDO. But the problem was that there are no women allowed to do such trainings but she managed to go for training. So, she joined SFTC (SPECIAL FORCES TRAINING CENTER). She faced many problems because stamina of man is greater than woman. She was taunted by her mates so much. But she didn't lose hope, her mother use to encourage her at every step. But during the training an unusual thing happened which disturbed a lot.
Its IMDb rating is 8.6 and I would suggest everyone to please watch it I would give it 5 out of 5.
7.

HELLO MINI
It is a MX ORIGINAL that came in 2019.It deals with the life of a young girl living in Mumbai. This show describes "psychological thriller". It has fifteen episodes each being of 25-30minutes in duration. This show is based on a book trilogy named marry me stranger by NovotelChakraborty.
PLOT:
A 22-year-old rivanah shifts to Mumbai from Kolkata for her career to become an engineer and notices that someone is following her and know her all moves. She has the perfect life: doting parents, a loving boyfriend a great job. She thinks that it is her secret admirer. But he is a stranger yet not revealed and might possible that this year in October the new season will arrive.
The IMDb rating is 7.1 and I would give it 3.5 out of 5.
8.

ASUR
Asur is a 2020 Indian Hindi language crime thriller web series directed by unseen. The series stars ArshadWarsi series is set in current times and revolves around serial killings. ArshadWarsi made his web debut in this series.
PLOT:
Set in the backdrop of the hysterical city of Varanasi, Asur follows Nikhil Nair, a forensic expert-turned teacher, who returns to his roots at the central bureau of investigation and along with his former mentor DhananjayRajpoot finds himself caught in a cat and mouse game with a brutal serial killer.
Rating is 8.5
9.

THE A LIST
It is a British thriller series created by DAN BERLINKA and NINA MRTIVIER. It is on Netflix have 1 season with 13 seasons. It's a teen drama. A teenage girl expects the summer of a lifetime at an idyllic camp until a mysterious newcomer challenges her status as "QUEEN BEE" and dark secrets begin to turn her dream summer into a night mare.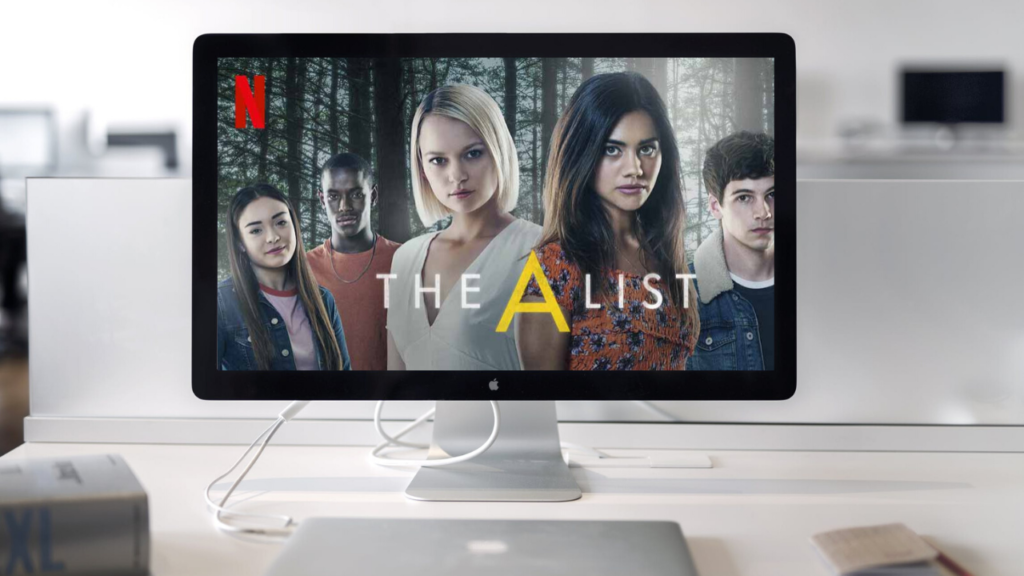 PLOT:
This series is about a girl MIA who wants to spend her summer on an island THE PREGRINE ISLAND which tends to be normal until a mysterious girl came in. her dream of a perfect summer turns into a night mare in this world gone mad no one can believe what is happening or going to happen.
IMDb ratings is 5.3
10.

ALEXA & KATIE
It is an American sitcom created by HEATHER WORTHAN. It is Netflix original series have 3 seasons.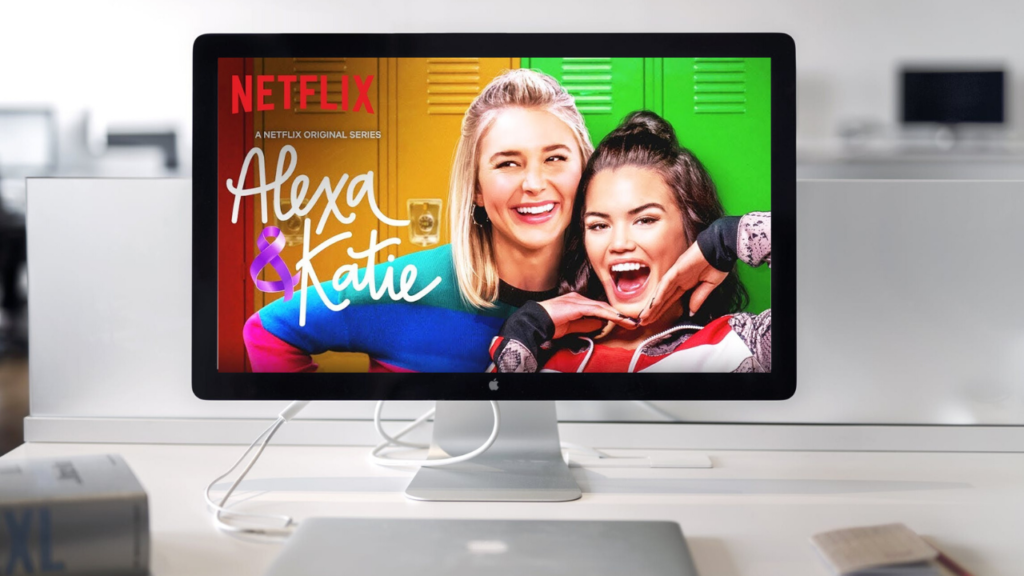 PLOT:
High school is hard for all students but is even more difficult for somebody who is dealing with personal challenges that most teens do not. That is the case for ALEXA who is undergoing cancer treatment while trying to adjust to high school. She maintains her outgoing personality and enthusiasm for life despite her health issues, thanks in part to loyal best friend KATIE remaining by her side through it all. Also, part of Alexi life is determined and protective mother LORI.
IMDb rating is 7.